After 10 years together, Josh Bryceland and Santa Cruz Bicycles are parting ways in 2019, although the Rat will continue to ride Santa Cruz's Reserve wheels.
We've been working with Josh since '08, when he won Junior World Champs, and it's been a great decade since. We've been with him through World Cup wins, shattered ankles, and the growth of 50:01 and their new approach to riding mountain bikes. Josh has always been an individual, and this is just the next chapter for him—we wish him nothing but the best. We have great memories of Josh riding Santa Cruz bikes, and we're stoked that he'll be continuing to love back wheel on Santa Cruz Reserves.—Brian Bernard, Santa Cruz Marketing Manager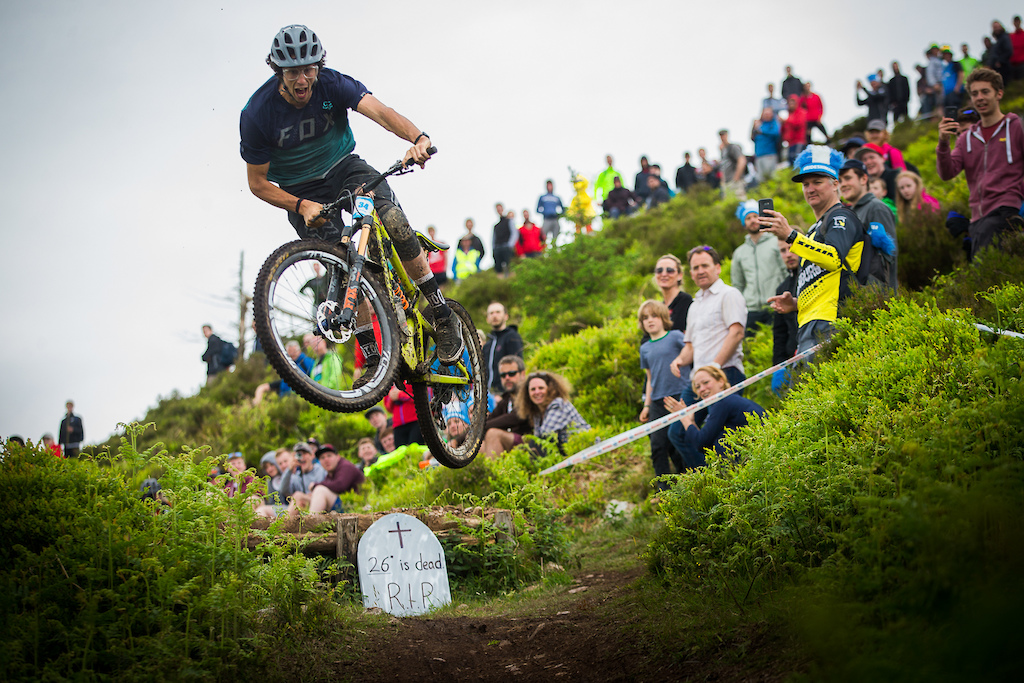 Who will Ratboy ride for next year?
Nothing is confirmed, but anonymous sources and professional internet speculators alike are floating Cannondale's name as a place for the Rat to land. Apparently, they have a "green initiative" (no, not that kind) and Josh is a part of that. It may seem like a strange fit, but the Connecticut brand has started working with several other young UK guys over the last year. Does Cannondale have a bike for him? Is it all a bunch of misdirection? Time will tell. Wherever he lands, we salute the partnership that was Ratboy and Santa Cruz, and here's to many more years of his playful riding and good times.